OUR PRIDE
Sunway College is recognised for: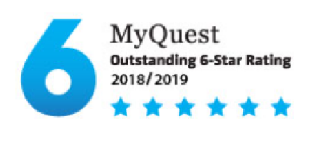 MyQuest Outstanding 6-Star Rating
(2014 - 2019)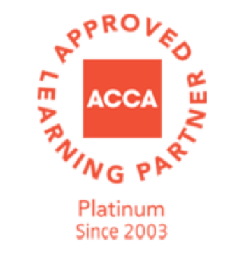 WHO WE ARE
"WE BELIEVE THAT SUCCESS IS A JOURNEY, NOT A DESTINATION."
Sunway College is known to many as one of Malaysia's top private education institutions for tertiary education. 
 
First introduced to prospective students in 1987, Sunway Group founder, Tan Sri Dato' Seri Dr. Jeffrey Cheah, believed that education held the key to success as he strived to create a generation of creative thinkers and problem solvers to tackle the modern working world. 
 
Sunway College offers Malaysians and International students a wide range of opportunities to obtain well-recognised qualifications from foreign universities in the UK, USA, Canada, Australia, and many more. With exceptional twinning and credit transfer programmes, Sunway College quickly rose to the top and became a household name for education to many. 
AWARDS & ACHIEVEMENTS
Over the years, Sunway College has been awarded with:
2014

ISO 9001:2008

Quality Management Systems certification

2017

ISO 9001:2015

Quality Management Systems certification

2019

OUTSTANDING

Educational INstitutions for Private Universities or College

2019

WON 5 AWARDS

at the Sin Chew Education Awards
Committed to provide top quality education
With campuses across Malaysia, such as Kuala Lumpur, Johor Bahru, Ipoh, and Kuching, Sunway College attributes its success to a team of dedicated academic staff who strive to get the best out of each and every student. 
The Pillars of Sunway College
Board of Directors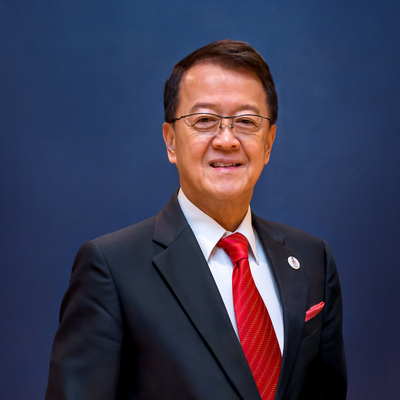 Tan Sri Dato' Seri Dr Jeffrey Cheah Fook Ling, AO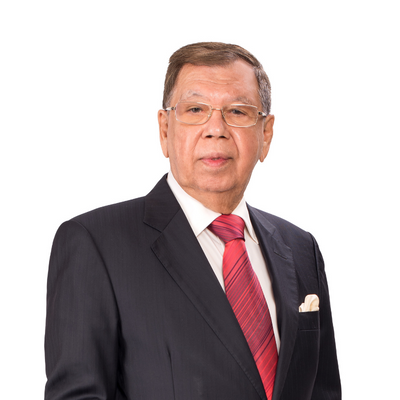 Tan Sri Razman Md Hashim Bin Che Din Md Hashim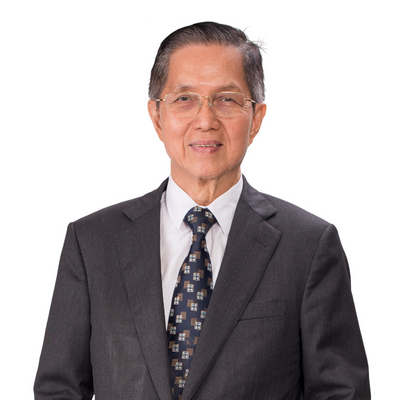 Tan Sri Chew Chee Kin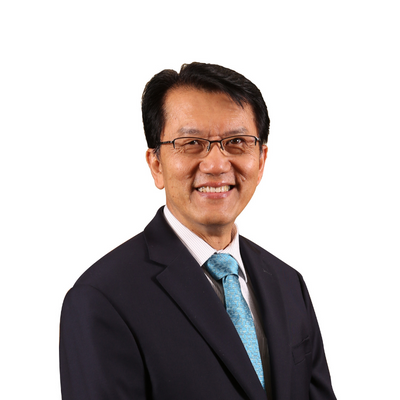 Dato' Dr Lee Weng Keng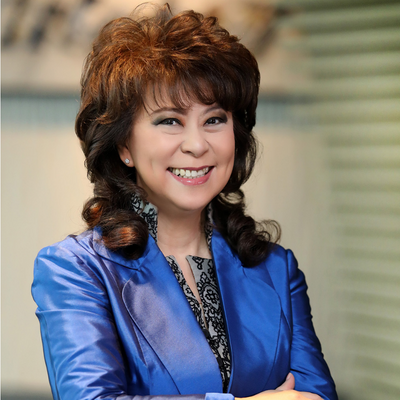 Professor Dato' Elizabeth Lee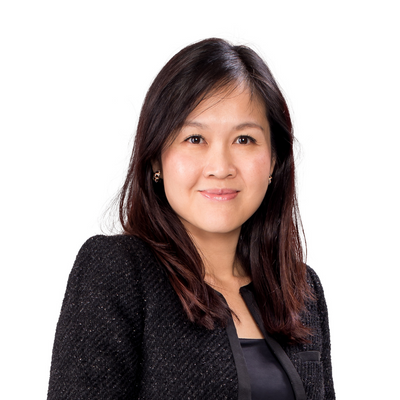 Sarena Cheah Yean Tih
Sunway College (KL) Management
Sunway College is led by Prof. Teo Ee Sing, the Executive Director of Sunway College.
Pre-University Studies
The Pre-University Studies department is spearheaded by Dr. Cheng Mien Wee, and under her are:
| | |
| --- | --- |
| Academic Department | Management |
| Sunway Foundation in Arts | Ms Suzana Ahmad Ramli  |
| Sunway Foundation in Science & Technology | Ms Suzana Ahmad Ramli |
| Australian Matriculation Programme | Ms. Vanitha Satchithanadan |
| Cambridge GCE Advanced Level | Ms Ruth Cheah Kah Yok |
| Canadian International Matriculation Programme | Mr. Heath Owen Kondro |
| Monash University Foundation Year | Mr. Lee Thye Cheong |
Victoria University Bachelor of Business
The Victoria University Bachelor of Business department is headed by Dr. Jason Cheok Boon Chuan.   
Sunway TES Centre for Accountancy Excellence
The Sunway TES Centre for Accountancy Excellence department is led by Prof. Teo Ee Sing, and under him are:
| | |
| --- | --- |
| Academic Department | Management |
| Association of Chartered Certified Accountants (ACCA) | Ms. Lum Pey Wah |
| ACCA Foundation in Accountancy (ACCA-FIA) | Ms. Lum Pey Wah |
| Institute of Chartered Accountants in England & Wales (ICAEW) | Ms Theresa Soh Peck Boon |
| Certificate in Finance, Accounting & Business (CFAB) | Ms Theresa Soh Peck Boon |
Sunway College Diploma Studies
The Sunway College Diploma Studies department is guided by Ms. Adawiah Norli Yusuf, and under her are:
| | |
| --- | --- |
| Academic Department | Management |
| Diploma in Accounting (DACC) | Ms. Leon Siew Lin |
| Diploma in Finance (DFIN) | Ms. Leon Siew Lin |
| Diploma in Business Administration (DBA) | Mr Gobindran Raj Rajagopal |
| Diploma in Communication (DCOM) | Ms. Nurzalina Ramli |
| Diploma in Interactive New Media (DINM) | Ms. Nurzalina Ramli |
| Diploma in Digital Creative Content (DDCC) | Ms. Nurzalina Ramli |
| Diploma in Information Technology (DIIT) | Mr. Nicholas Jeremy Francis |
| Diploma in Computer Science (DCS) | Mr. Nicholas Jeremy Francis |
| Diploma in Fashion Design Technology | Mr. Augustine Wong Chung Howe |
Certificate
| | |
| --- | --- |
| Academic Department | Management |
| Certificate in Business Studies | Mr Gobindran Raj Rajagopal |
| Certificate in Digital Creative Content (CDCC) | Ms. Nurzalina Ramli |