JPT/BPP(K)(R3/010/3/0122/A8757)04/28
Achievements
ATAR*90

In 2021,114 Sunway students achieved ATAR* 90.

ATAR*80

348 graduates achieved ATAR* 80 and above (Based on class of 2022). 

WACE

Qualification

Granted by the Australian government, the WACE qualification is globally recognised.

125

World Awards

Sunway College has over 125 World Awards to-date.
*Australian Tertiary Admission Rank
*Based on 2022 AUSMAT graduates
Overview
AUSMAT
Australian Matriculation (AUSMAT) is a Year 12 curriculum of Western Australia which is recognised worldwide. Sunway AUSMAT is the longest and largest overseas provider of the Western Australia Certificate of Education (WACE) in Malaysia - more than 35 years of proven track record of academic excellence.
AUSMAT
Programme Details
| | |
| --- | --- |
| Intakes | February, July, September |
| Duration | 1 Year |
| Assessments & Examinations | 50% school-based assessment & 50% external examination.  |
Entry Requirements
Pre-existing qualification
Grade
SPM / O-Level
Pass with min. 5 credits (including English)
UEC
Pass with min. 3 Bs (including English)

English Language Requirement

*For students without a credit or higher in English

IELTS - Min. score of 5.5

Writing: Min. score of 5.5

Band score: Min. 5.0 or equivalent
Programme
The AUSMAT programme utilises a blended learning approach which combines a traditional classroom setting with remote learning via an e-learning platform. This prompts students to bring their own digital learning devices (laptops, tablets, etc.) as teaching and learning happen through a dual-mode approach. External examinations will be conducted in March or April, and November.
Choice Of Subject
Students are required to select five (5) subjects inclusive of 4 AT subjects.

Core Electives (Select 1):
AT English - Additional Language/Dialect
AT English*
GT English**
Academic Electives (Select 3):
AT Maths Applications
AT Maths Methods
AT Maths Specialist**
AT Economics
AT Accounting & Finance

AT Business Managements & Enterprise
AT Psychology
AT Chemistry
AT Physics
AT Human Biology
Professional Skills Electives (Select 1):
GT Career & Enterprise*
GT Computer Science
GT Food Science & Technology*
GT Psychology*

GT Drama*
GT Politics & Law*
GT Engineering Studies*
* Subjects are not offered in the July intake.
** For students joining the September intake, these subjects will be offered in Semester 2.
Scholarship Scheme
Students who are interested in pursuing our Pre-University programmes or degree programmes in Sunway College and are seeking financial aid can click here for more information.
Where Are Our Graduates?
Our AUSMAT graduates have gained admittance into more than 80 different universities worldwide, including esteemed universities in Australia (Group of Eight), the United States, Canada, the United Kingdom, Ireland, China, Germany, Hong Kong, India, Japan, Korea, Malaysia, New Zealand, Norway, Poland and Singapore.

Australia
Australia
Australia National University
Macquarie University
Queensland University of Technology
RMIT
University of Adelaide
University of Melbourne

University of New South Wales
University of Queensland
University of South Australia
University of Sydney

University of Western Australia
... and more!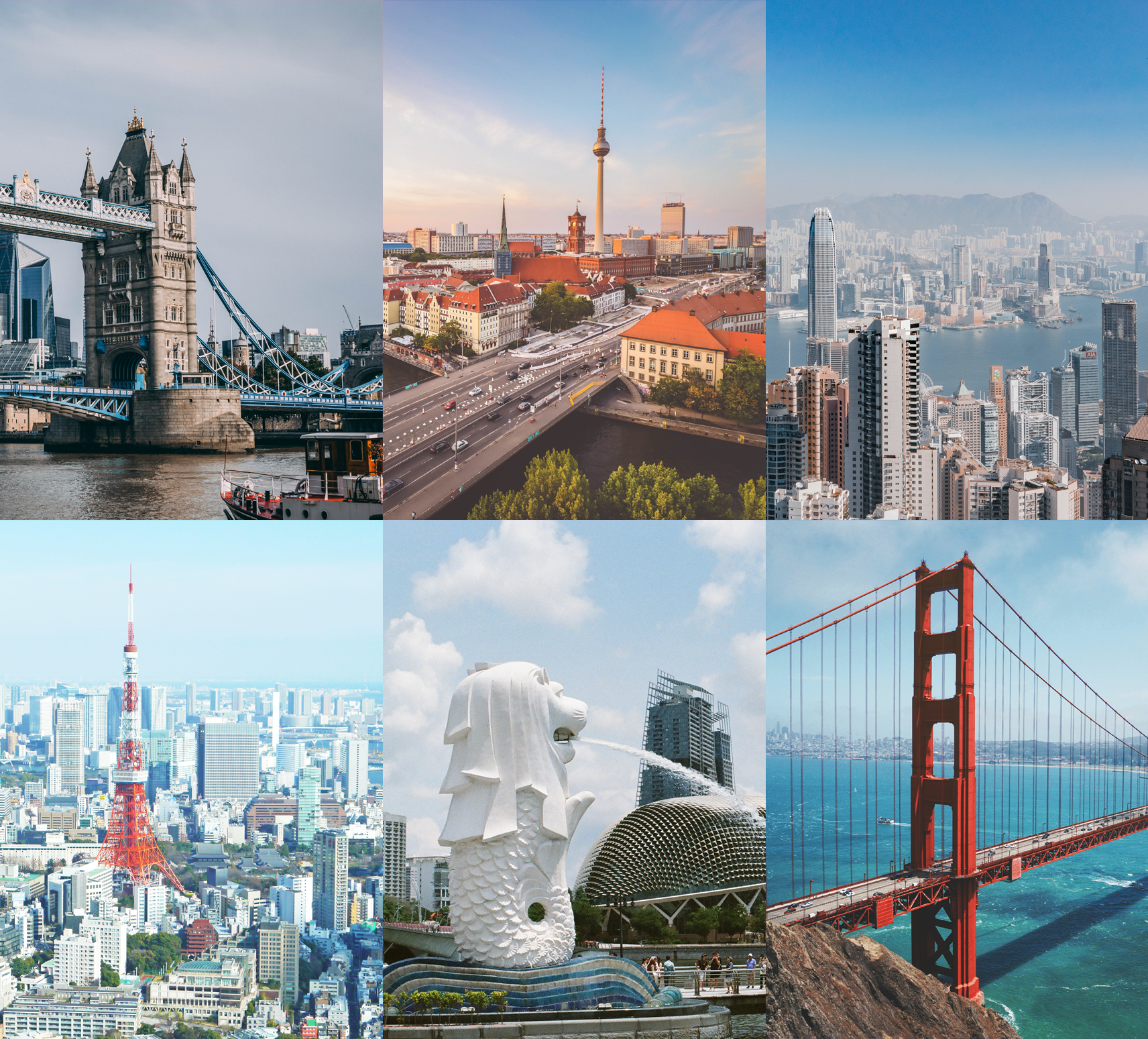 Worldwide
Worldwide
King's College London
London School of Economics
Queen's University of Belfast
The Royal College of Surgeons
University of Cardiff
University of Edinburgh
University of Kent
University of Southampton
Hong Kong Polytechnic University
University of Hong Kong
Fudan University, China
University Of Duisburg-Essen, Germany
RWTH Aachen University, Germany
Technical University of Berlin, Germany
JJM Medical College, India
Dublin Institute of Technology, Ireland

Musashino University, Japan
Nagoya University, Japan
Osaka University, Japan
Waseda University, Japan
Seoul National University, Korea
Auckland University of Technology, NZ
University of Otago, NZ
University of South-Eastern Norway
Medical University of Warsaw, Poland
National University of Singapore
Nanyang Technological University, Singapore
University of Washington, USA
Foothill College, USA

The University of Connecticut, USA
… and more!
Downloadable Materials
Testimonials & Alumni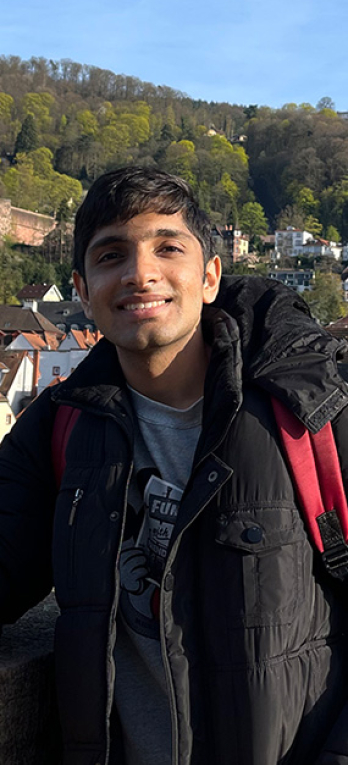 Chirag Malani
Sunway Australian Matriculation alumnus
JPA scholar (2020)
Currently pursuing Mechanical Engineering in RWTH Aachen
"The supportive teachers truly helped me not only in building up my German language skills, but also in getting useful insights into their culture. Sunway College andCDC took care of all other affairs (visa application, accommodation, etc.) whichallowed me to focus completely on developing my linguistic abilities. Meanwhile in Germany, the staff of CDC became our little family here, ever ready to lend a listening ear and a helping hand."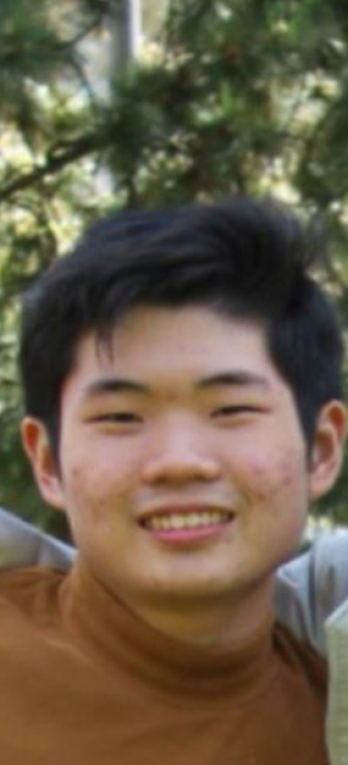 Dimitri Khoo Teng Li
Sunway Australian Matriculation alumnus
JPA scholar (2019)
Currently pursuing Civil Engineering in RWTH Aachen
"The teachers at Sunway College and CDC are dedicated and always put students first. Though it gets quite intensive in the earlier levels, my teachers always ensure students are never slacking. They understand how challenging it is to learn a new language but they also understand when fun is introduced to learning a new language, it's the best way for students to learn a new foreign language. The most helpful learning method for me is to use the language daily in verbal conversation with others and being in Germany was really helpful."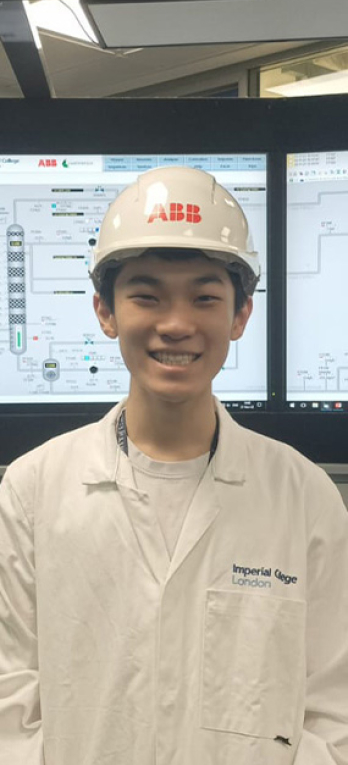 Tan Xuan Yong
MEng Chemical Engineering
Imperial College London, UK
SMJK Yok Bin, Melaka
"The 50/50% - coursework/exam structure of the course aims to aid students in adapting into the workload structure in university. It has really helped me in terms of managing my time and coping with workloads from course works, classes, as well as other commitments that I undertake during my undergraduate studies. It was a really holistic experience in AUSMAT at Sunway College KL, which definitely facilitated my growth and transition from a school student to a competent undergraduate."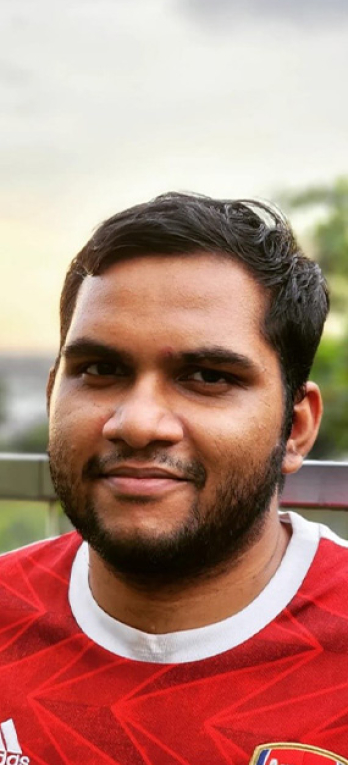 Haree Ram A/L Rajaram
Doctor of Medicine
Monash University, Malaysia
SMK USJ 13, Subang Jaya
"AUSMAT is hands down the best phase of my life, a big stepping stone into adulthood, and a key aid to my maturity as a student and as a person. In AUSMAT, I learned skills to manage myself and my schedules efficiently which is very helpful in enduring the hectic schedule of med school."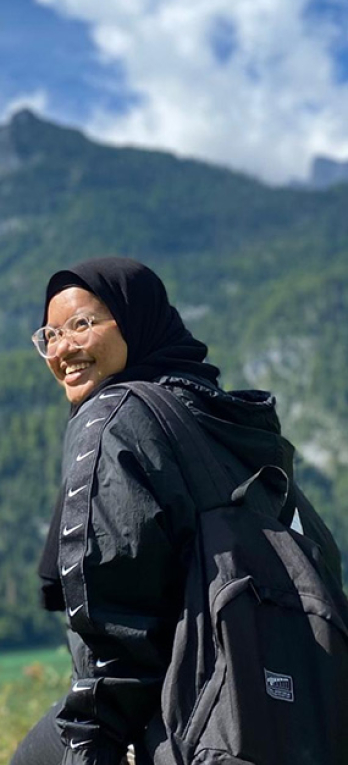 Durratul Husna binti Imran
MEng Mechanical Engineering
Technische Hochschule Ingolstadt, Germany
Kolej Tunku Kurshiah, Seremban
"Being an AUSMAT student was a memorable period of my life. Though it was short, I gained friends whom have contributed a lot in my effort to improve my social skills. They are my lifelong friends whom I still keep in touch with though we completed AUSMAT. Moreover, AUSMAT helped me tremendously in preparing me for my undergraduate years here in Germany. As a large part of what I'm learning now was what I have already learnt in AUSMAT, it reduces the stress and pressure to assimilate in a new land with a new education system. I don't feel rushed or stressed in learning as AUSMAT has prepared me well for my degree."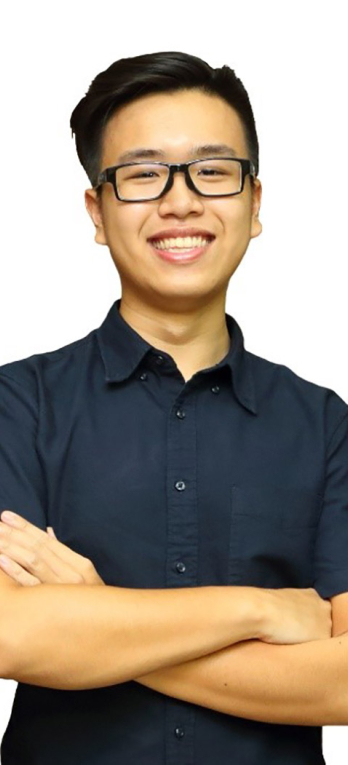 Jordan Tay
MEng Aeronautics and Astronautics The University of Southampton, UK
Nobel International School, Kelana Jaya
My time at AUSMAT was an enjoyable, eye-opening experience. Although the duration of the programme was short, it has successfully instilled lifelong learning skills necessary for me to take on university life with confidence and independence. The school-based assessment may prove challenging for some, but with an exceptional team of friendly lecturers and wonderful friends to support you - you'll never find yourself lost while approaching the transition to early adulthood.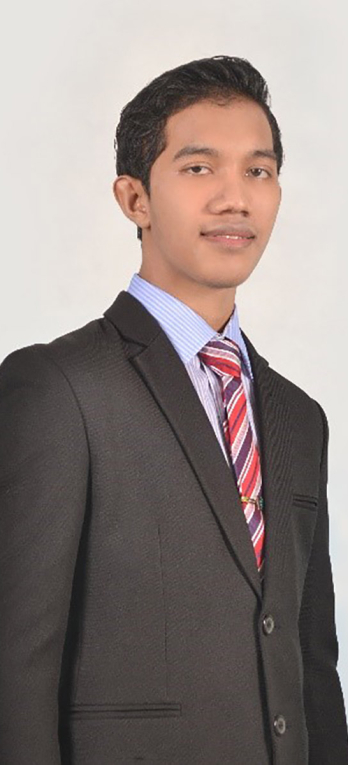 Faizul Bin Baharudin
Bachelor of Commerce The University of Melbourne, Australia
Kolej Yayasan Saad, Melaka
AUSMAT has given me important insights into the university learning style. My first year at university would not have been smooth sailing if it weren't for the experience and skills I had developed during my AUSMAT year. The depth of learning as well as the great support from lecturers have truly made AUSMAT a one-of-a-kind learning experience that I will always cherish.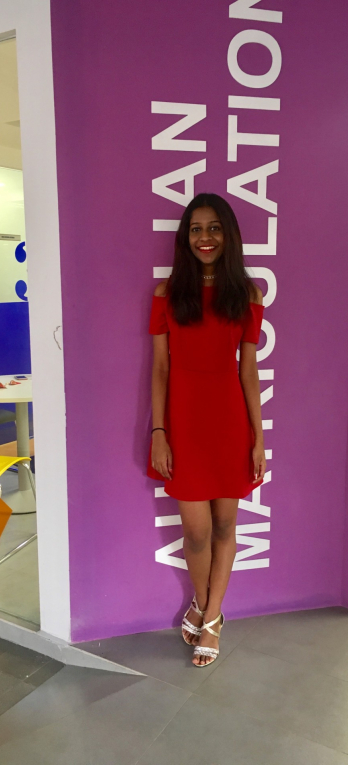 Vilashini Sarawan
IMU Scholarship/Bachelor of Pharmacy International Medical University, Malaysia
SMK Subang Jaya
Choosing AUSMAT will always be the best decision I've ever made for my education. Not only does it provide the knowledge students need for undergraduate studies, the lecturers are also very dedicated to guiding their students to achieve their fullest potential. I've learnt a lot from AUSMAT academically and socially and it has put me ahead of others. I am proud that I was an AUSMAT student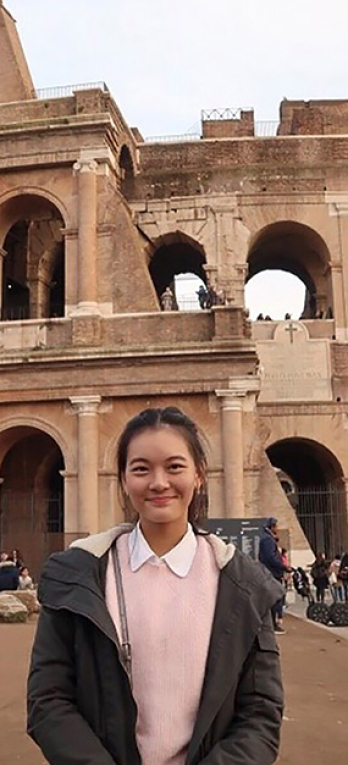 Sophie Tay Jia Hui
Bachelor of Medical Science and Doctor of Medicine Monash University, Malaysia
SMK (P) Sri Aman, Petaling Jaya
I have truly gained so much since joining the AUSMAT programme. I left AUSMAT graced with the Shield of Excellence award that I attribute to how AUSMAT prepares its students for university and life. The AUSMAT curriculum is designed with so much care, instilling in students important skills needed to easily adapt to university life. Some skills include consistent study pattern, presentation skills as well as independent and collaborative learning skills. Apart from studies, AUSMAT also provides students with many platforms to explore talents and improve leadership skills. AUSMAT made me a better and more well-rounded student equipped with many skills and qualities essential for future success.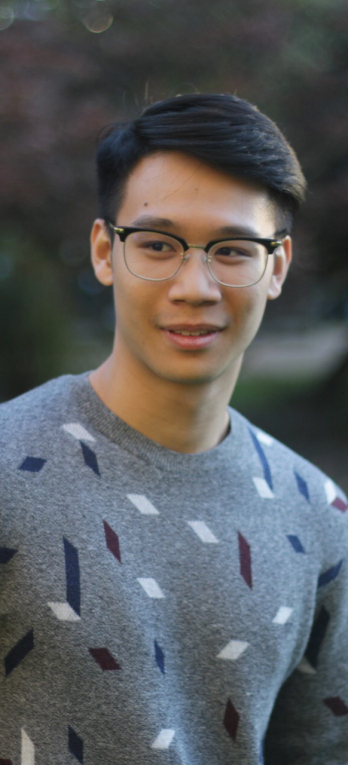 Aaron Khoo
BSc Actuarial Science London School of Economics, UK
Sri Emas International School, Petaling Jaya
I have found it comfortable adapting to life at university due to the skills gained in my time at AUSMAT. The consistency of the course standards, as well as the pace at which it was delivered is similar to that of a higher education level. Class projects, group assignments and presentations combine to make AUSMAT a holistic experience which has really instilled confidence in me wherever I go