JPT/BPP(K)(R/340/6/0382/A4933)3/24
Overview
VU at a Glance
Victoria University Australia (VU) is one of the Top 3% of all universities worldwide. VU is known for its diverse courses, progressive delivery methods and soft skills development. In fact, VU ranked No.1 for employability skills in Australia according to the 2020 and 2021 QILT Employer Satisfaction Survey. VU also ranked No.1 in the state of Victoria for learner engagement. For more than 30 years, Sunway College has offered VU Bachelor of Business twinning programme with identical curriculum at significant cost savings in tuition fee.
Detailed information about the Victoria University's Bachelor of Business programmes can be found in the VU brochure.
Why Choose Victoria University?
Victoria University Bachelor of Business
Programme Details
| | |
| --- | --- |
| Entry Points | February, July and September |
| Duration | 3 Years Full-Time Degree (2 Semesters Each Year) |
Entry Requirements
Academic Requirements
Pre-existing qualification
Grade
STPM
CC (C=2.0) Based on two (2) academics subjects 10 points
A-Levels
10 points (CD/DDE)
(A=10, B=8, C=6, D=4, E=2)
Minimum two (2) subjects
Sunway Diploma in Business Administration

CGPA 2.5 (Out of 4.0)

Direct entry to Year 2 (subject to meet credit transfer requirements)

FIA / FIST
CGPA 2.0 (out of 4.0)
International Baccalaureate (IB)
Completed with an overall minimum result of 24 points
Australian Matriculation
ATAR 55
Canadian Matriculation
55%
MUFY
55%
UEC
Maximum 26 points on 5 subjects (A1-B6)
FIA/ FIST
CGPA 2.0
Other Qualifications
Case by case
English Language Requirements
| | |
| --- | --- |
| Pre-existing qualification | Grade |
| TOEFL | Overall Internet Score 67 (section score no less than Listening 12, Speaking 18, Reading 15, Writing 21) |
| IELTS | Overall 6.0 (Academic Module) with no individual bands below 6.0  |
| MUET | Band 4 |
| SPM English | A+, A, A |
| UEC English | Distinction (A1/ A2) or B3/ B4 with maximum 22 points on 5 subjects (A1-B6) |
| O-Level English (1119) | Credit |
| ESL/English | Satisfactory level in VU approved Pre-University Studies |

Qualification standards displayed are indicative only and VU reserves the right to adjust these at any time.
Career Opportunities and Prospects
VU graduates have been rated #1 for employability in the Australian Government's Employer Satisfaction Survey. Moreover, VU graduates engage with the core concepts to become effective leaders in a world where ethics and sustainability join profitability in a triple-bottom-line economy through industry immersion, topical case studies, and the use of cutting-edge technology and resources.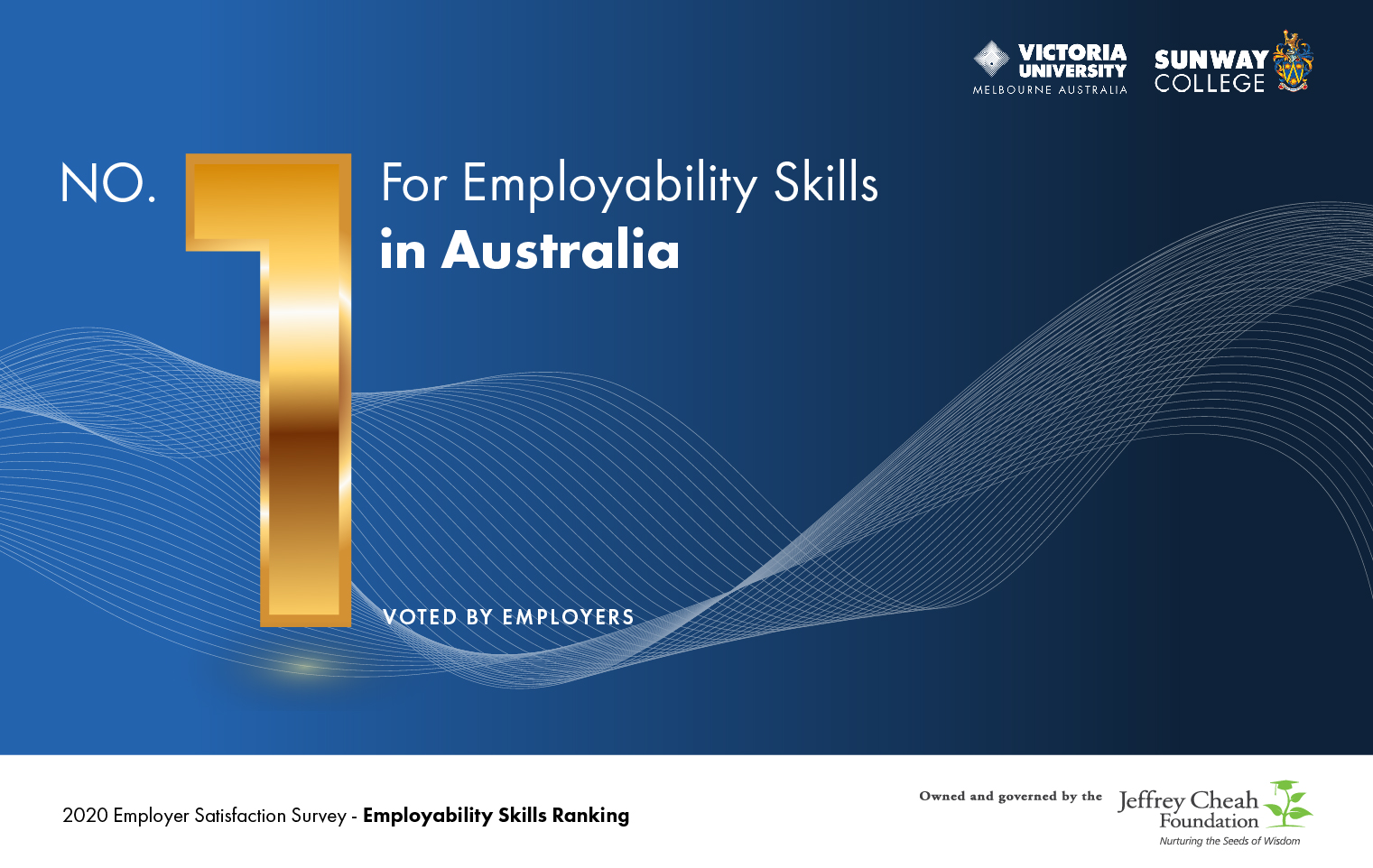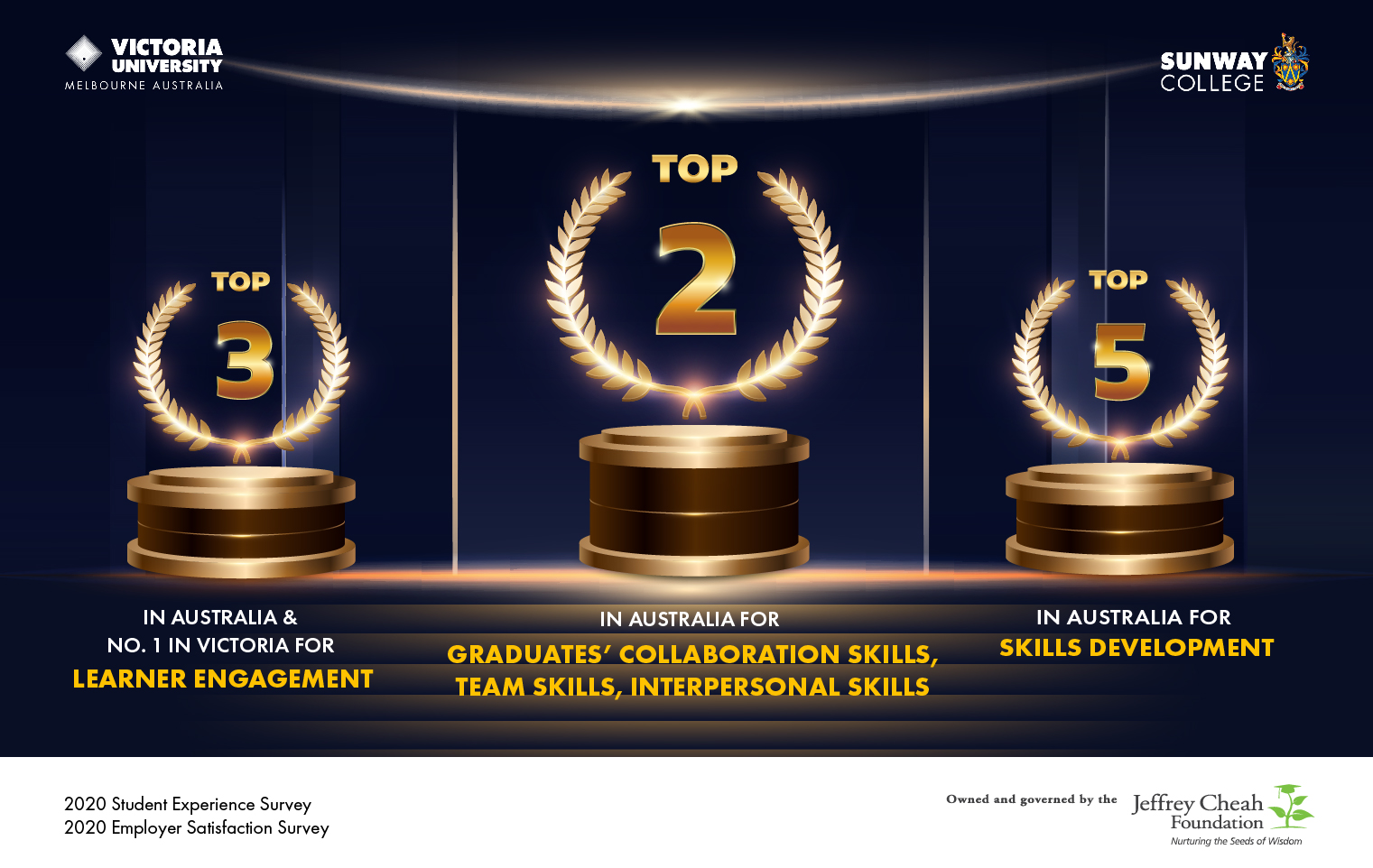 Our Programmes
Majors and Minors
The VU Bachelor of Business Programme is offered as either a Single Major with Minor Studies or a Double Major degree. It can be completed at Sunway College, Malaysia, and students could also opt for a transfer to VU, Melbourne or other Australian and New Zealand universities, to complete the degree abroad upon completing Year 1 of the VU Bachelor of Business Programme at Sunway College.

As a first-year student pursuing a Bachelor of Business degree, regardless of their major, are required to take the same set of foundational courses.  All listed Year 1 subjects are compulsory and must be completed before progressing to Year 2.
Year 1 Core Business Units

Accounting for Decision Making
Information Systems for Business
Economic Principles
Business Statistics

Introduction to Marketing
Business Law
Management and Organisation Behaviour
Integrated Business Challenge
Single Major Options
Double Major Options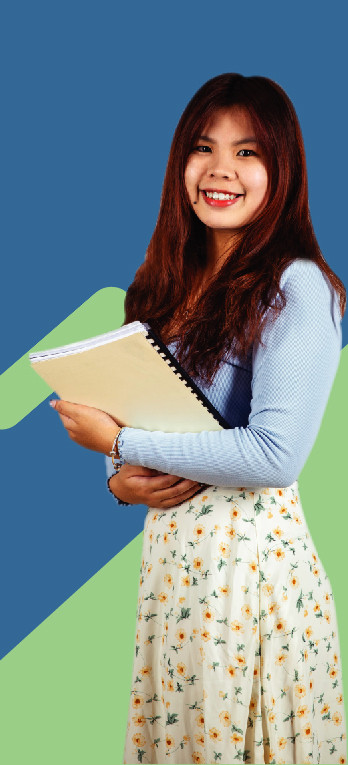 Valerie Tan Jia Xin
Bachelor of Business Student
The VU Block Model® has been a great motivation for me to work harder as I have learned to complete my assessments independently and effectively. Not only does it make the lessons more productive and interesting, but the increased interaction between lecturers and students has also created a comfortable and engaging learning environment that has left me feeling eager to learn more. The VU Block Model® is indeed The Smarter Way to Study.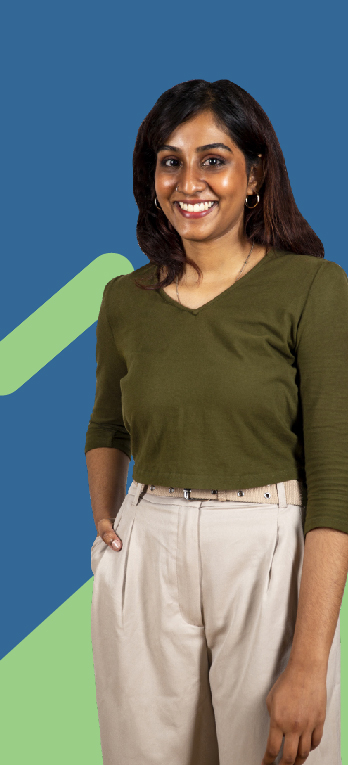 Sarrvina Soorace
Bachelor of Business Student
Experiencing the VU Block Model® has been truly eye-opening for me. Despite having no prior business knowledge, the model has enabled me to grasp new concepts with ease. The workshop-style classes not only encourage students to manage their time well but also promote the learning of transferable skills. The VU Bock Model® is indeed The Smarter Way to Study.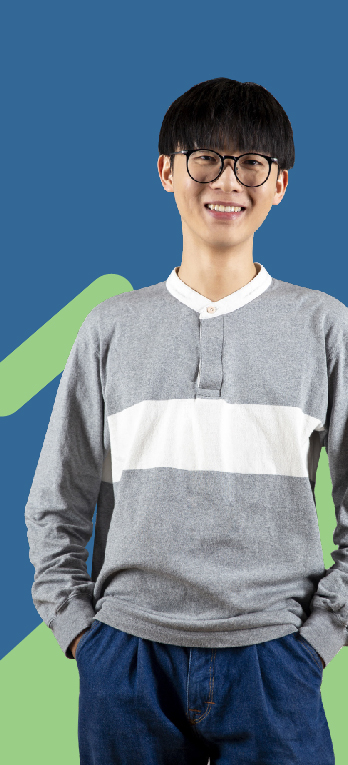 Peter Chew Ming Cong
Bachelor of Business Student
The VU Block Model® of learning offers me the flexibility to pursue my interests in volunteering, music, art, and fitness, while still ensuring that I stay on track with my studies. Additionally, the model has taught me how to quickly solve problems, which is invaluable in real-world situations that demand rapid solutions. The VU Block Model® is indeed The Smarter Way to Study.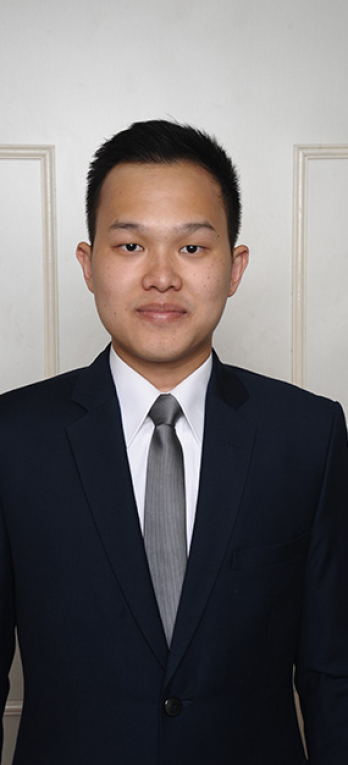 Nico Fernando
Accounting + Banking & Finance
Maybank Indonesia
Investment Product, Head
I was both academically as well as personally challenged by the lecturers and mentors. It was this kind of interpersonal relationship that stretched my capacity and revealed my potential.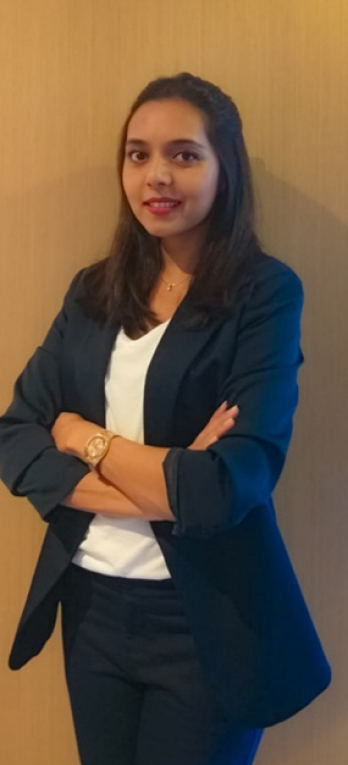 Ummay Bengah
Banking & Finance + Financial Risk Management
HSBC, Hong Kong
Manager, Financial Crime Analysis for Asia Pacific
I was living the student dream by accumulating a mixed bag of wonderful experiences. It was a once-in-a-lifetime opportunity that was very precious to me.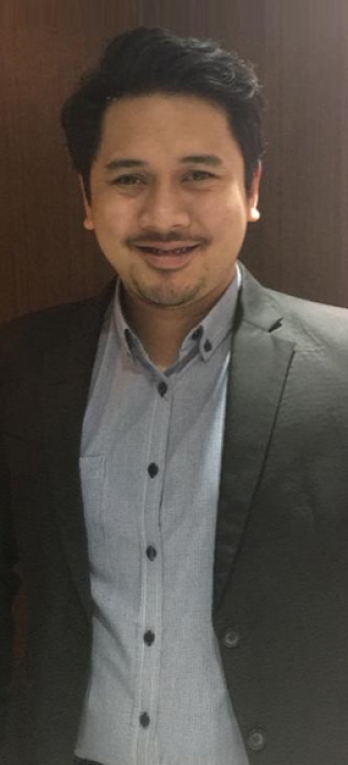 Daniel Roslan
Marketing + International Trade
NinjaVan
Head of Commercial - Fulfilment
I appreciate the wonderful opportunity given by Sunway which has greatly benefited me in my career development. I also had a wonderful experience, highlights include building lifelong relationships with people from various backgrounds.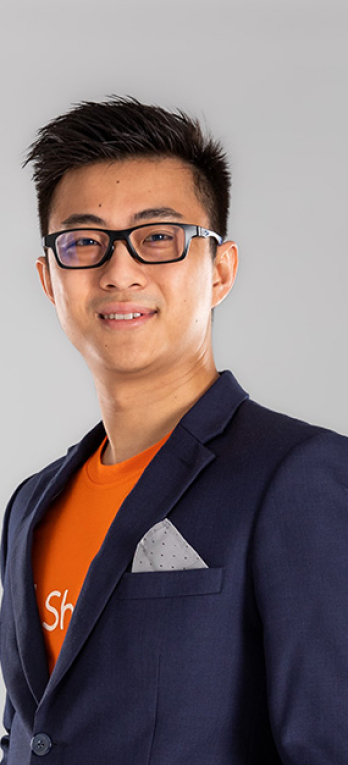 Shawn Tan Khuan Shiun
Marketing + International Trade
Shopee Malaysia
Category Lead for Health & Beauty
I loved how VU was practical in its academic syllabus. Most importantly, I was blessed to be guided by supportive lecturers that cared for me beyond my academics.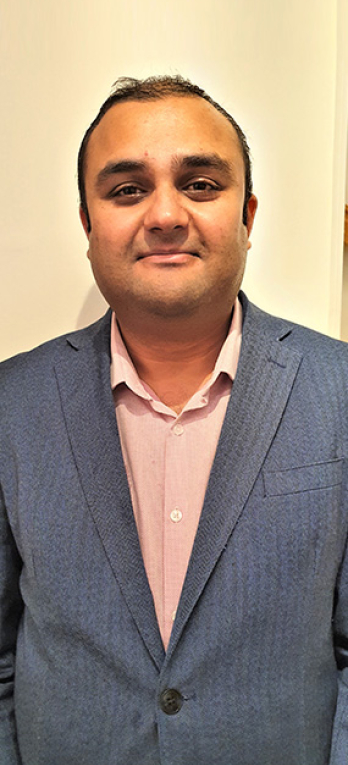 Khurram Klevedal
Marketing
Samhall AB, Sweden
Area Manager
VU is one of the best things that ever happened in my life. I miss everyone - my lecturers, the admin staff and my friends. Love you all.