Overview
Bridging the Gap between Academia and Industry.
The VU Bachelor of Business Programme features a future-forward curriculum that equips its students with the skills needed to succeed in the disruptive and fast-paced business environment. Embedded in the VU Bachelor of Business curriculum are 3 units of the Business Learning Experience Project.
Business Challenge Unit
The Business Challenge Units are a sequenced program taking VU students from discovery to career planning to implementation of business ideas.
These units complement the major areas of study and are focused on helping students develop the professional and personal qualities sought after in fresh graduates. Our students are taught using a collaborative learning model that prioritises their needs alongside face-to-face interaction and guidance from experienced facilitators throughout class.
The comprised three of the following:
Integrated

Business

Challenge

International

Business

Challenge

Applied

Business

Challenge
VU Bachelor of Business Programme fostered  a close working relationship with the Sunway Innovation Labs (i-Labs), a non-profit organisation under the Jeffrey Cheah Foundation that provides opportunities for start-ups, freelancers, digital nomads and SMEs to meet and collaborate.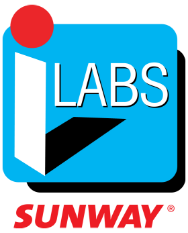 VU Bachelor of Business programme
Selected from the capstone unit of Applied Business Challenge, students are provided with the facilities and the tools to come up with  products and technology and to eventually launch their business ideas for incubation and/or acceleration. In 2018, a business start-up selling natural handmade products originating from Applied Business Challenge was selected as  part of the first batch of participants in joining the Sunway i-Labs. Since then, the Sunway i-Labs has established partnerships with big names such as Grab, MaGIC, Cradle and Silicon Valley's Young Outliers.
The VU Bachelor of Business programme enables students to gain exposure to experienced Silicon Valley entrepreneurs like designers from Tesla and other experts from, among others, Google and Facebook.