JPT/BPP(K)(R3/010/3/0339/A6381)09/25
Achievements
More Than

80%

graduates qualified for

Jeffrey Cheah A.C.E Scholarship

50%

of students who have been awarded

First Class Honours

in Sunway University are from SFP

100%

Graduates progressed into

University
Overview
FIA
Sunway Foundation Programme (SFP) is Sunway's homegrown foundation programmes that offer students the chance to further their education at Sunway University.
FIA creates an academic pathway for students to transition smoothly into tertiary level studies at Sunway University or to selected local and overseas universities. FIA equips students with technical and soft skills necessary to be resourceful and successful in higher studies and enterprising in their careers.
FIA
Programme Details
| | |
| --- | --- |
| Intakes | February, April, August |
| Duration | 1 Year |
| Assessments & Examinations | 50% coursework & 50% examination.  |
Entry Requirements
| | |
| --- | --- |
| Pre-existing qualification | Grade |
| SPM, O-Level or equivalent | Pass with min. 5 credits |
| UEC | Pass with min. 3 subjects with Grade B |
Programme
Sunway Foundation Programme provides students with enrichment subjects which broaden their general knowledge, and develops their critical thinking skills through an understanding of individuals, groups and events influencing the world around them. A combination of a traditional classroom setup with remote learning through an e-learning platform will be utilised throughout the programme. Students are urged to bring their own electronic learning devices (i.e. laptop, tablets, etc) considering this dual-mode learning approach.
Choice of Subjects
Students are required to take 13 subjects.
Compulsory Subjects:
Core Units – Mathematics and English
Enrichment Subjects
*Completion of prerequisites is needed before pursuing this subject. Please consult programme advisors.
Core Units

Communication: Audience and Context
Language and Communication
Language and Knowledge
Contemporary Business Mathematics
Mathematical Techniques and Analysis
Statistical Techniques OR Contemporary

Enrichment Subjects

Critical Thinking Skills
Culture: Art & Expressions
Introduction to Psychology

Electives

Accounting Processes and Reports
Introduction to Accounting Techniques
Introduction to Advertising
Introduction to Business: Management and Marketing
Introduction to Business: World of Finance
Introduction to Mass Communication
Introduction to Programming (Lab)
Introduction to Public Relations
Microeconomics: Concepts and Models
Macroeconomics: The Global View
Social Media in the New IT World (Lab)
Travel and Cuisine
Calculus*
Introduction to Computer Science (Lab)
Mathematics for Actuarial Studies
Scholarship Scheme
Students who are interested in pursuing our Pre-University programmes or degree programmes in Sunway College and are seeking financial aid can click here for more information.
Downloadable Materials
Testimonials & Alumni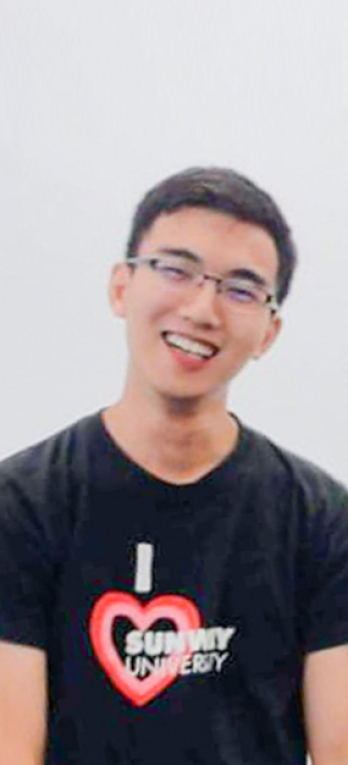 Lim Yan Keat
Secondary School: SMK Methodist ACS, Klang
Current Employer: Becton Dickinson
Achievements and Contributions
BSc (Hons) Accounting and Finance, Upper Second Class Honours, Sunway University
Graduated from Sunway Foundation in Arts with CGPA 4.0 and awarded the Vice Chancellor Subject Award for Introduction to Accounting Techniques and Introduction to Business: World of Finance
Recipient of Tan Sri Dr. Jeffrey Cheah Continuing Scholarship
Recipient of Sunway Special Pre-University Scholarship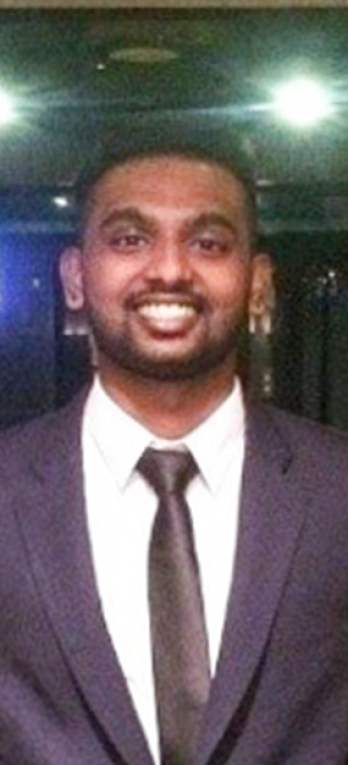 Pavithran Maniarasu
Secondary School: SMK Bukit Indah, Ampang
Current Employer: Royal Bank of Canada, Malaysia
Achievements and Contributions
Bachelor Degree in Accounting and Finance, Victoria University
Represented Sunway for Tennis (inter-university competition)
President of Sunway Tennis Club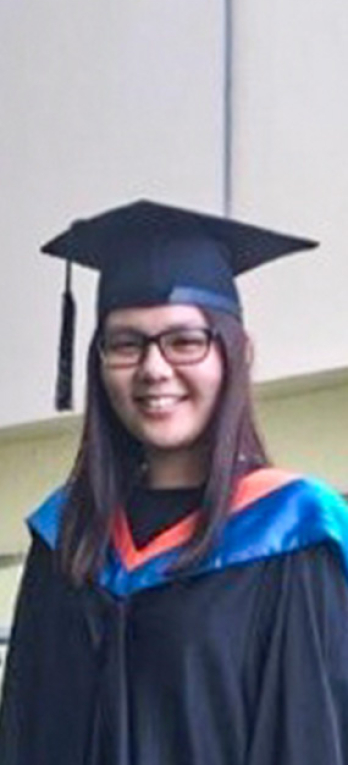 Foo Hui Shee
Secondary School: Sekolah Sri UCSI, Subang Jaya
Current Employer: HSBC Hong Kong
Achievements and Contributions
BSc (Hons) in Actuarial Studies, First Class Honours with CGPA 4.0, Sunway University
Scholastic Award Recipient
Pursuing examinations towards Fellowship under Society of Actuaries (US)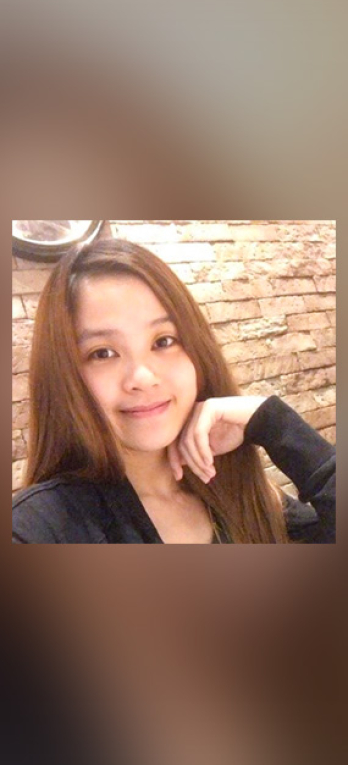 Foo Hui Sze
Secondary School: Sekolah Sri UCSI, Subang Jaya
Current Employer: Zurich Life Insurance Malaysia Berhad
Achievements and Contributions
BSc (Hons) in Actuarial Studies, First Class Honours with CGPA 4.0, Sunway University
Holder of ABRSM Grade 8 Piano
Pursuing examinations towards fellowship under Society of Actuaries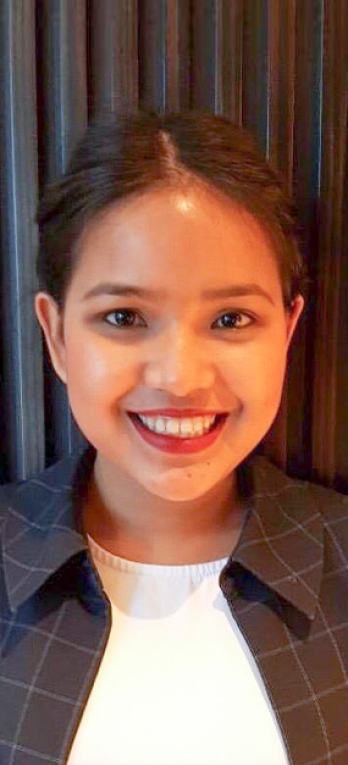 Zar Chi Nway
Graduated with BSc (Hons) in International Hospitality Management, Sunway University
Current Employer: Sheraton Grand Hotel Dubai
Achievements and Contributions
BSc (Hons) in International Hospitality Management, Sunway University
Member of Sunway International Student Association