27 MARCH 2023
Beyond the Books: How Campus Life Paved the Way for Zhi Shao's ACCA Success
We all know that the ACCA Qualification produces future-ready financial professionals and given that Malaysia is far from reaching its target of 60,000 accountants, it is obvious the demand remains high as far as the accounting profession is concerned. Lim Zhi Shao, is a Sunway College Johor Bahru alumnus with an illustrious track record of excellence, both in and out of the classroom.
"I had the assurance of a quality education and this made me confident that enrolling in the ACCA program here was the right decision. I was impressed by the comprehensive student support provided by the college, which included library resources, career placement assistance, IT support, counselling services and more. Plus, the campus was conveniently located near my home," said Zhi Shao
Aside from attending classes, this 21-year-old young man actively participated in various competitions that involved business case studies and prioritised his involvement in extra-curricular activities (ECA). Zhi Shao's commitment to ECA and academic studies paid off when he placed first among Malaysia's ACCA Affiliates in the December 2022 exam series. He had previously won two Malaysia Top ACCA Prizes for Strategic Business Leader and Strategic Business Reporting in the June 2022 sitting. Zhi Shao proved that he was a formidable player, going above and beyond in his studies to become one of the top ACCA students in his cohort.
"Sometimes the best way to overcome a fear is to face it head-on. As someone who used to shy away from social events, I decided to step out of my comfort zone and pursue my interest by participating in campus events and activities.
As time went by, my skills and capabilities stood out and I was even elected president of both the Student Ambassador Programme and the Sunway College Johor Accounting Club. Leading a club and planning events were not easy tasks for me, but I saw it as a once-in-a-lifetime opportunity and that has shaped me into who I am today. I encountered several challenges, but I quickly learnt from them. Organising events through ECA taught me the importance of seeking guidance from the right people," Zhi Shao explained.
"I'm proud to say that I'm now living my dream, and all my experiences have helped me cope in my working environment. I believe my involvement in ECA on campus has benefitted me to better prepare for the future. I established a professional network and for all those who doubt the importance of ECA, I strongly believe holding leadership positions at college will score points with recruiters. That would be my tip for all the future graduates out there," shares Zhi Shao.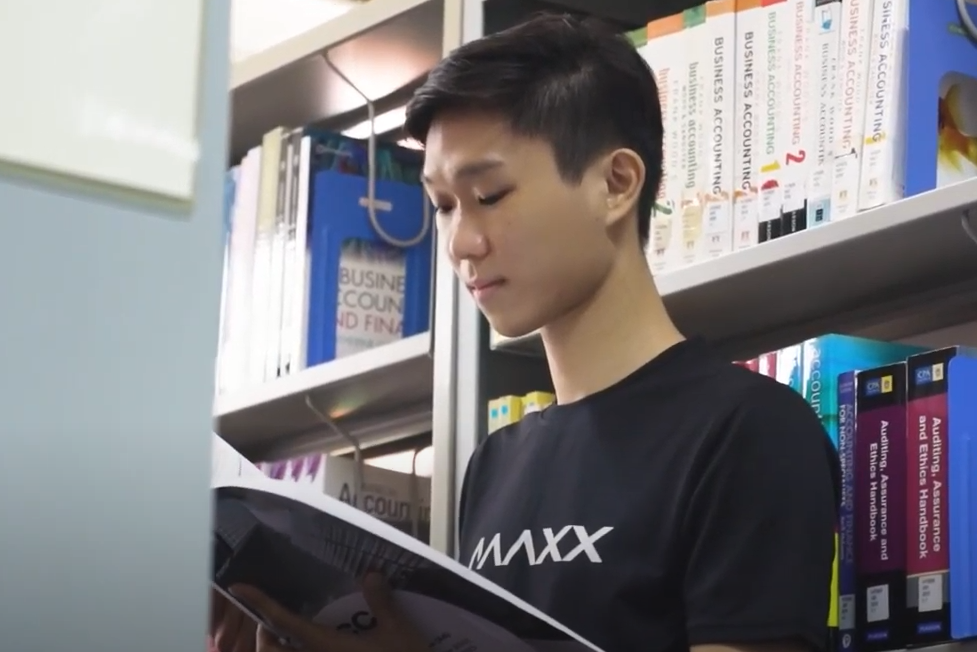 Zhi Shao's story reiterates the age-old mantra of embracing a holistic student lifestyle and the importance of extra-curricular activities in complementing the college experience, providing valuable experiences and skills beyond the classroom.
Take up the challenge, join a club and participate actively!
Listen to Lim Zhi Shao spill the tea about his ACCA journey with us at https://youtu.be/-A2HtgRV_Xo
Story and photographs by
Monica Shoshatre (Marketing Communications)
Email: monicamb@sunway.edu.my
Your pathway to a brighter future starts here!
Explore the wonders of Sunway College and experience what it means to belong to an elite circle of industry leaders.