19 September 2023
Sunway College Johor Bahru Hosts Community Policing Programme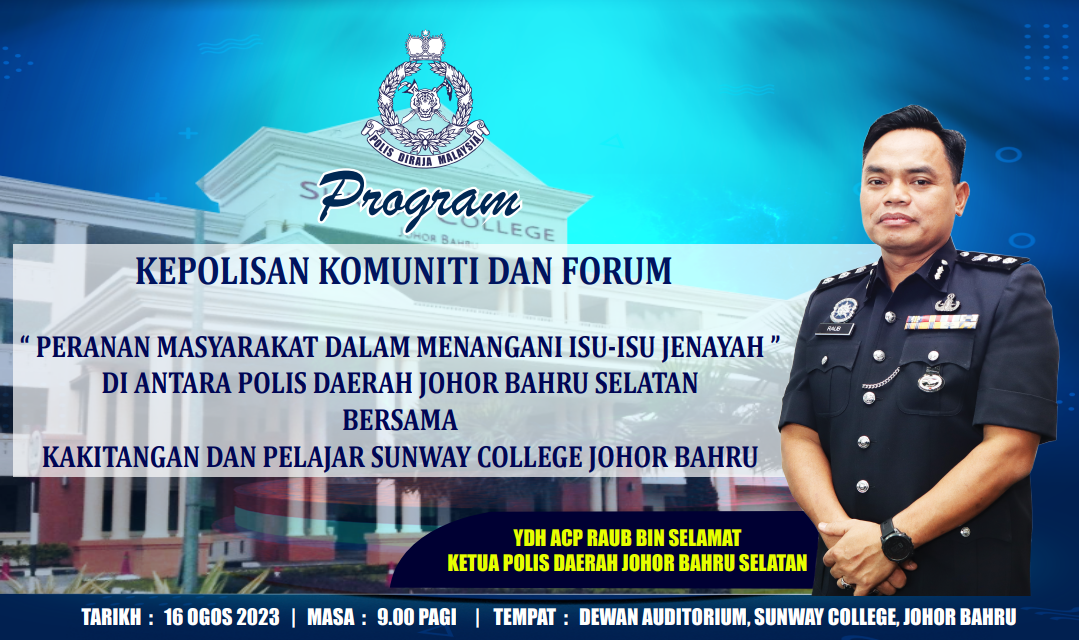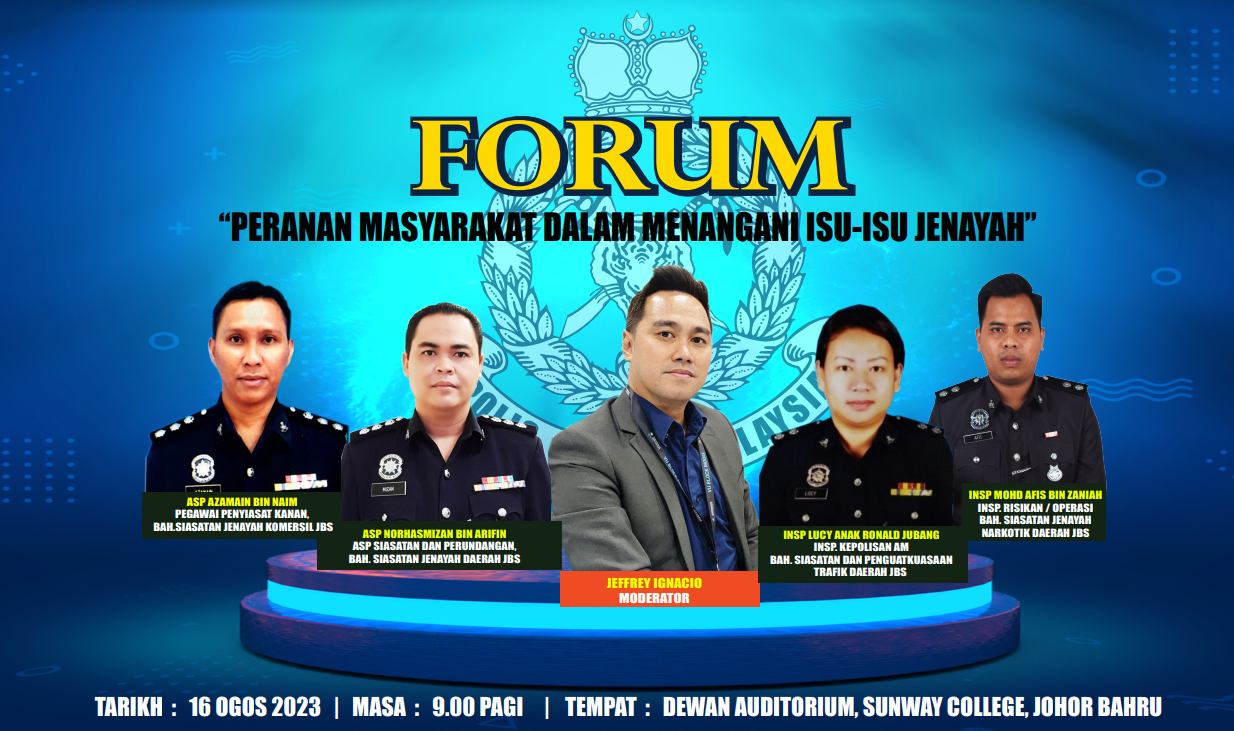 On 16 August 2023, the college saw a sea of blue as men and women from the Royal Malaysian Police (PDRM) were on campus to conduct a Community Policing Programme for staff and students. Chief of Police for Johor Bahru South District (Daerah Johor Bahru Selatan), YDH ACP Raub Bin Selamat, officiated the programme which comprised an awareness exhibition on crime in addition to the introduction of the Volunteer Smartphone Patrol (VSP) app, a new initiative to involve the public in reporting incidents of crime, as well as a forum on the role of society in crime prevention.
The forum, which was moderated by Sunway College JB involved panel members from the Criminal Investigation Division (Bahagian Siasatan Jenayah), Commercial Crime Investigation Division (Bahagaian Siasatan Jenayah Komersil), Narcotics Crime Investigation Division (Bahagian Siasatan Jenayah Narkotik) and Traffic Investigation and Enforcement Division (Bahagian Siasatan Dan Penguatkuasaan Trafik) of District Headquarters (IPD) for South Johor Bahru.
Also present at the forum were Deputy Chief of South Johor Bahru District Police, Supt. Lim Jit Huey, Division and Station Chiefs from IPD Johor Bahru South, Principal Mrs Hor Poh Choo, Deputy Principal Ms Ong Mei Mei, senior members of management along with over 100 members of Sunway College Johor Bahru staff and students.
Panellists took turns to field questions from the floor relating to their respective areas as staff and students raised queries or asked for comments on matters ranging from statistical data on crime to clarification of rights when approached by parties claiming to be from the authorities. The occasional cheeky question had everyone in stitches when the panellists good-naturedly responded.
Following the forum, YDH ACP Raub Bin Selamat, Police Chief of Johor Bahru South District delivered his speech which was followed by a multimedia gimmick to officially launch the event.
"This is a programme we initiated to bridge the gap and involve everyone in addressing everyday crime. It is one of the efforts of the Royal Malaysian Police to establish a two-way cooperation and foster closer ties between the community and the police. We hope to forge better relationship with the public, starting with the staff and students of Sunway College Johor Bahru through this collaboration.
The purpose of this programme is to create crime awareness, promote shared responsibility within the community to reduce crime rates and serve as a medium to provide free information about law enforcement and the available services to the public. We hope that this will in turn, support and educate the community and establish a safer environment for all through proactive community policing initiatives," said YDH ACP Raub Bin Selamat in his speech.
We thank our men and women of the PDRM for their service and appreciate the initiatives to bring police and public together for a common good.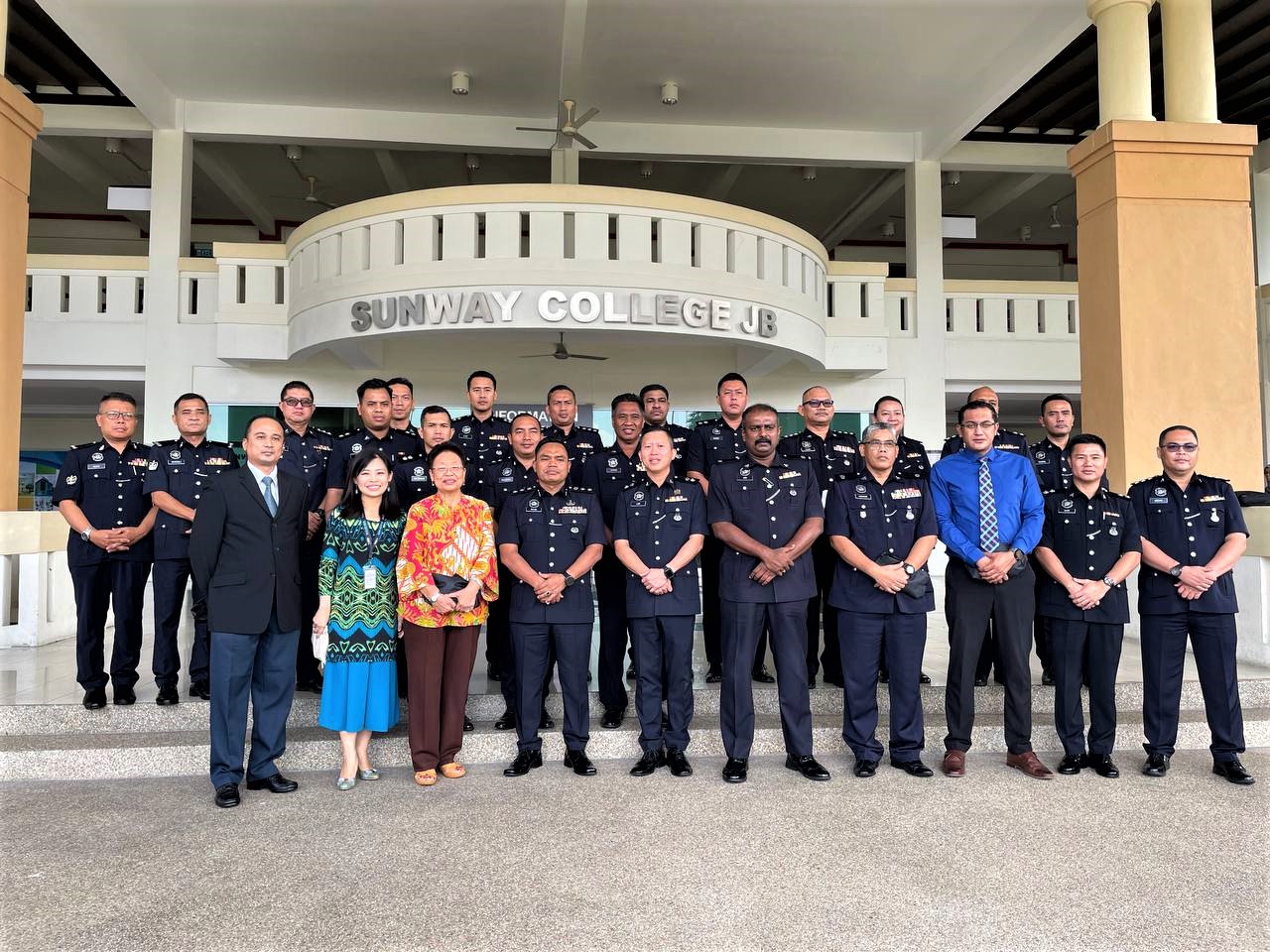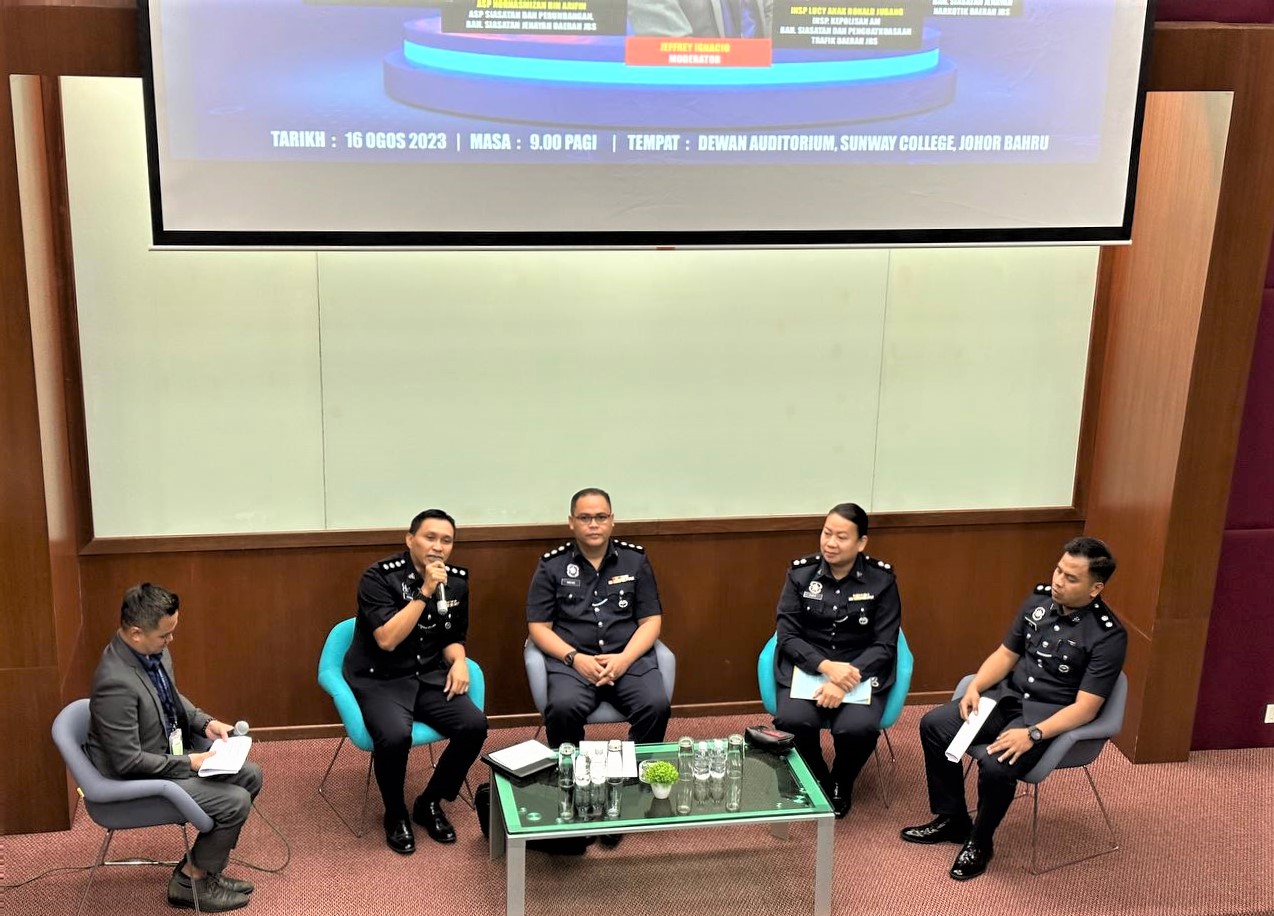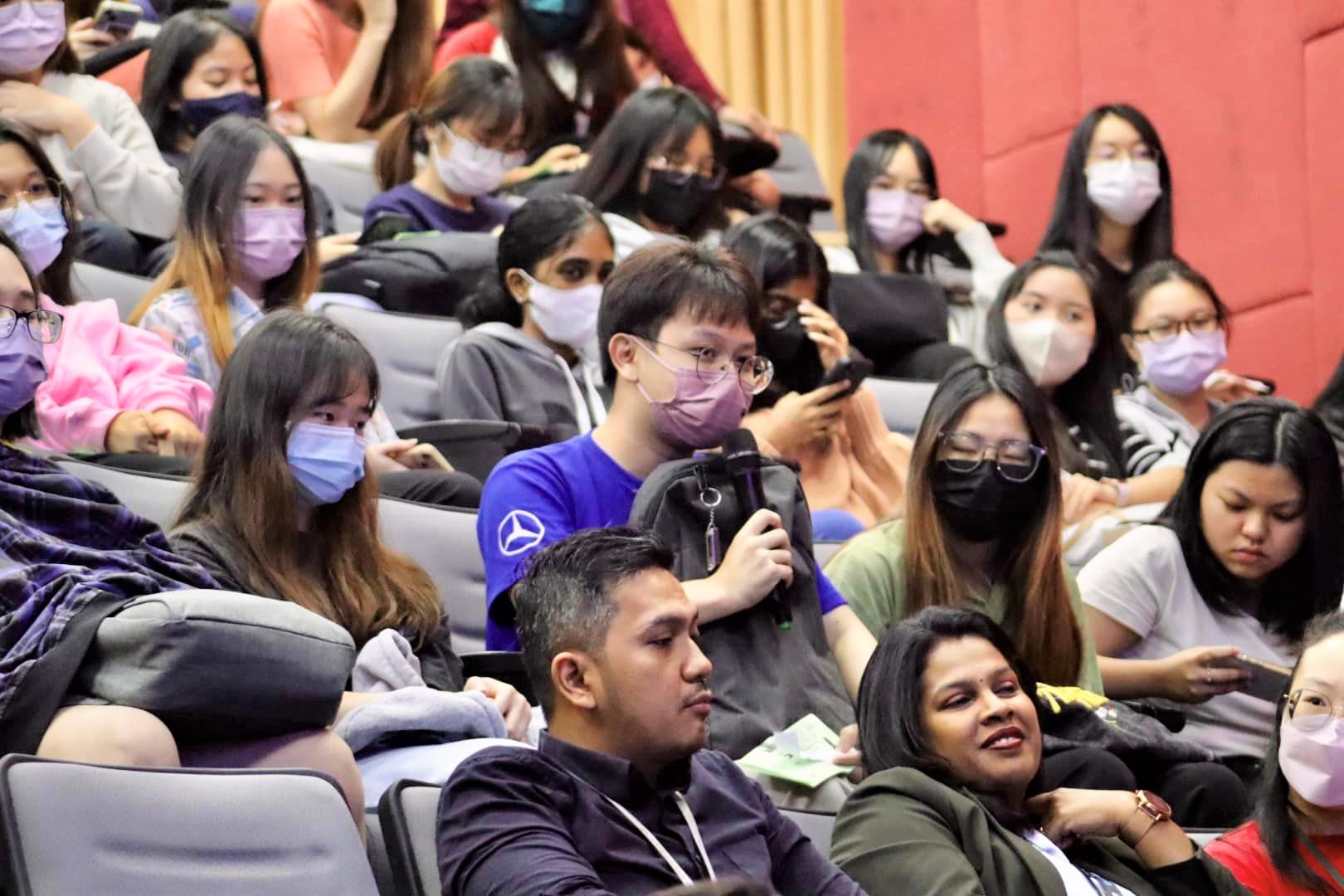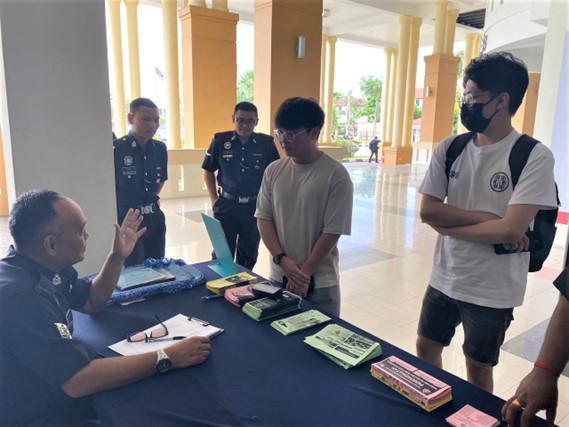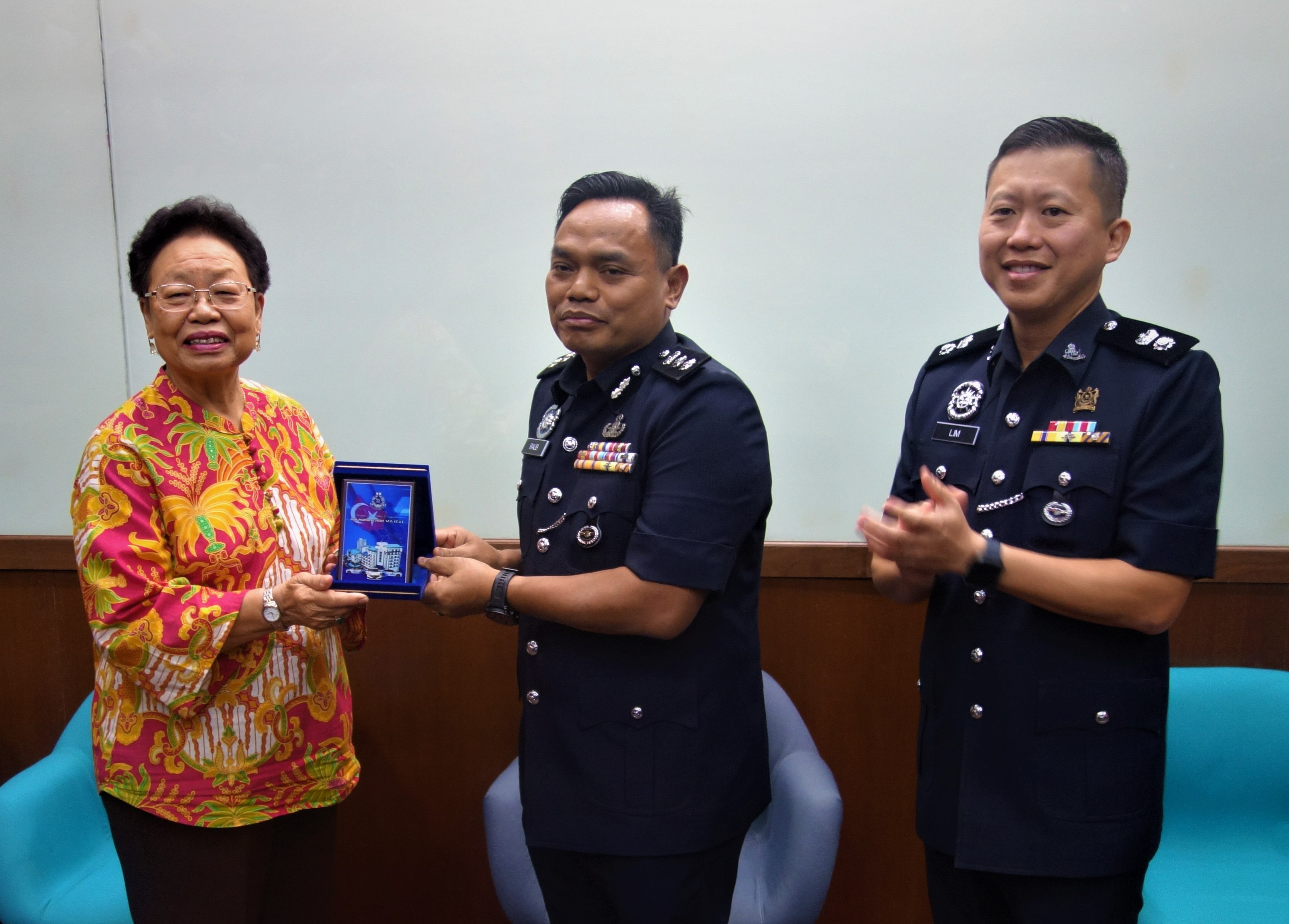 Your pathway to a brighter future starts here!
Explore the wonders of Sunway College and experience what it means to belong to an elite circle of industry leaders.